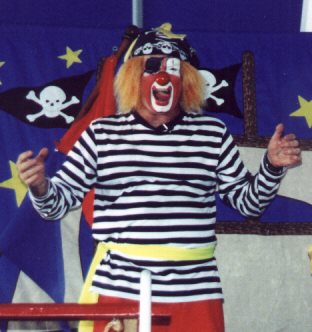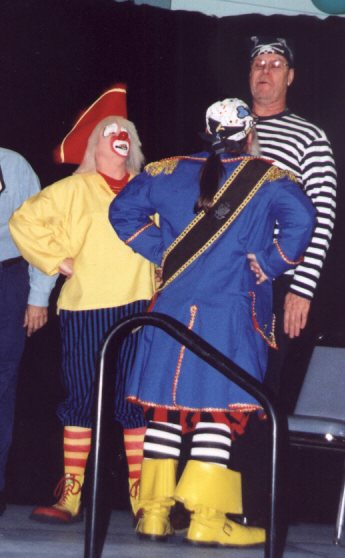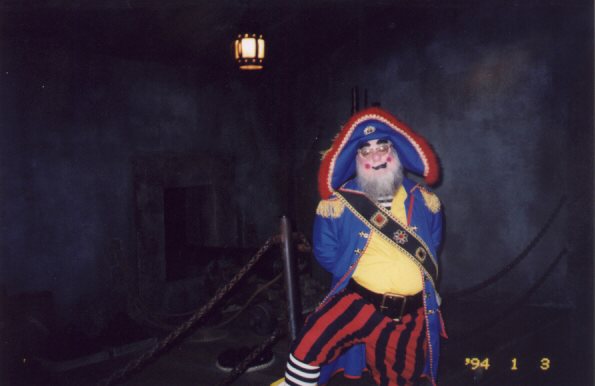 "All  For Fun, Fun For All"!

First Mate "Sunshine" & "Edward Peach No Beard" &  "Cap'n Tom's "Back

"Scuzzle Butt" inducting "Theresa & Bob Gretton" &  "Bubba", With First Mate "Sunshine"  Welcome Aboard Mates!!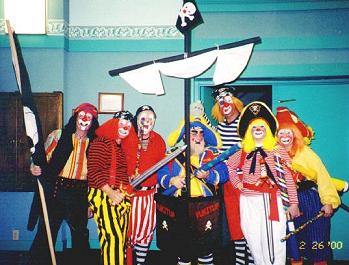 Can I fire the Cannon Now, Cap'n ?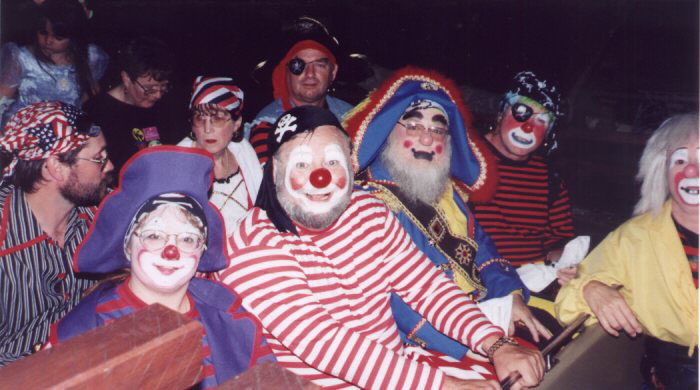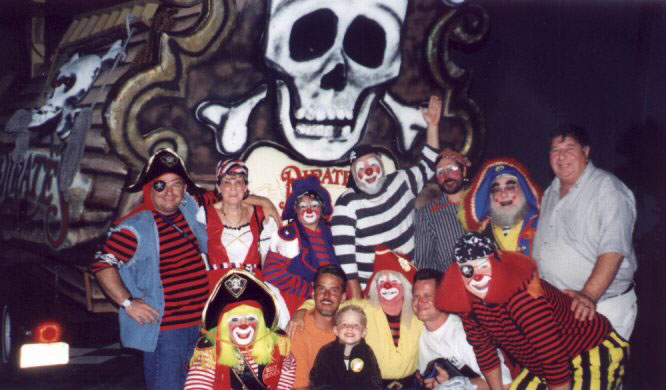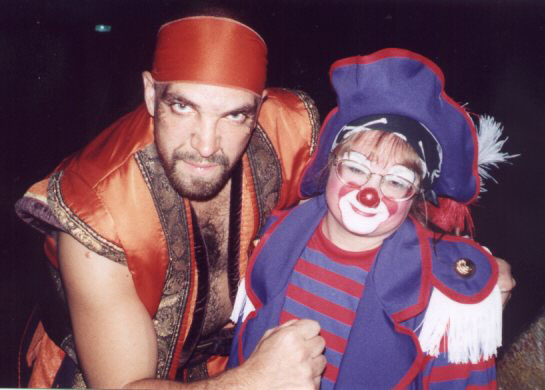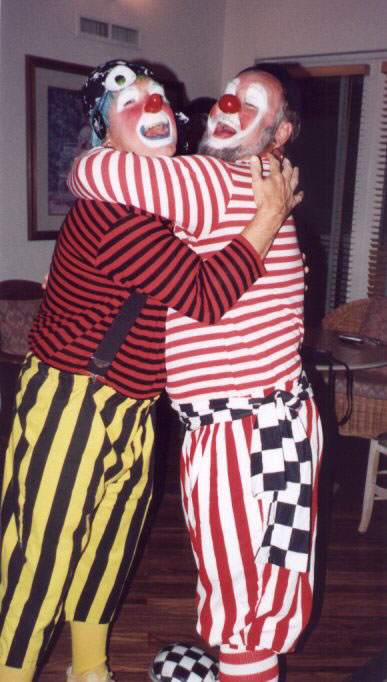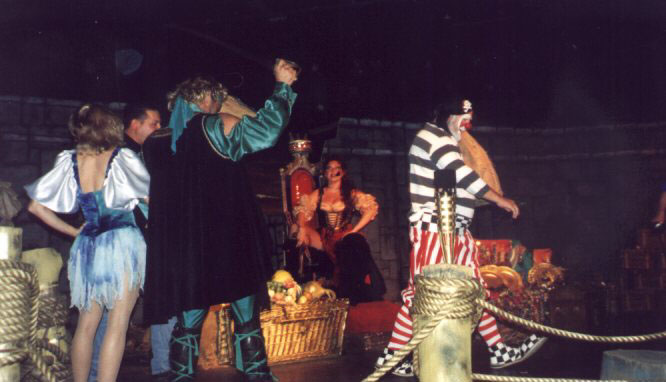 Once again  "Smelly La-Feet" aka "Gary" steals the show !

"Andre The Orange" and "Jilly the Purple"?

The Pirates of Pazzazz stop to have a photo taken with some

new friends from "New Jersey".

The Pirates of Pazzazz  have a photo taken at Circus Magic.

"Peachy" at Black Beard Festival

Newport News, VA

"The Pirates of Pazzazz" have there picture taken with the crew of the "Pitate Dinner Adventure" in Orlando and "Slim Jimmy Jim Jim" gets the girl, nice job mate!

( sorry Jilly)

"All Aboard" as We  ride the "Pirates of the Caribbean" boat ride at  "Disney World",

October 31, 2001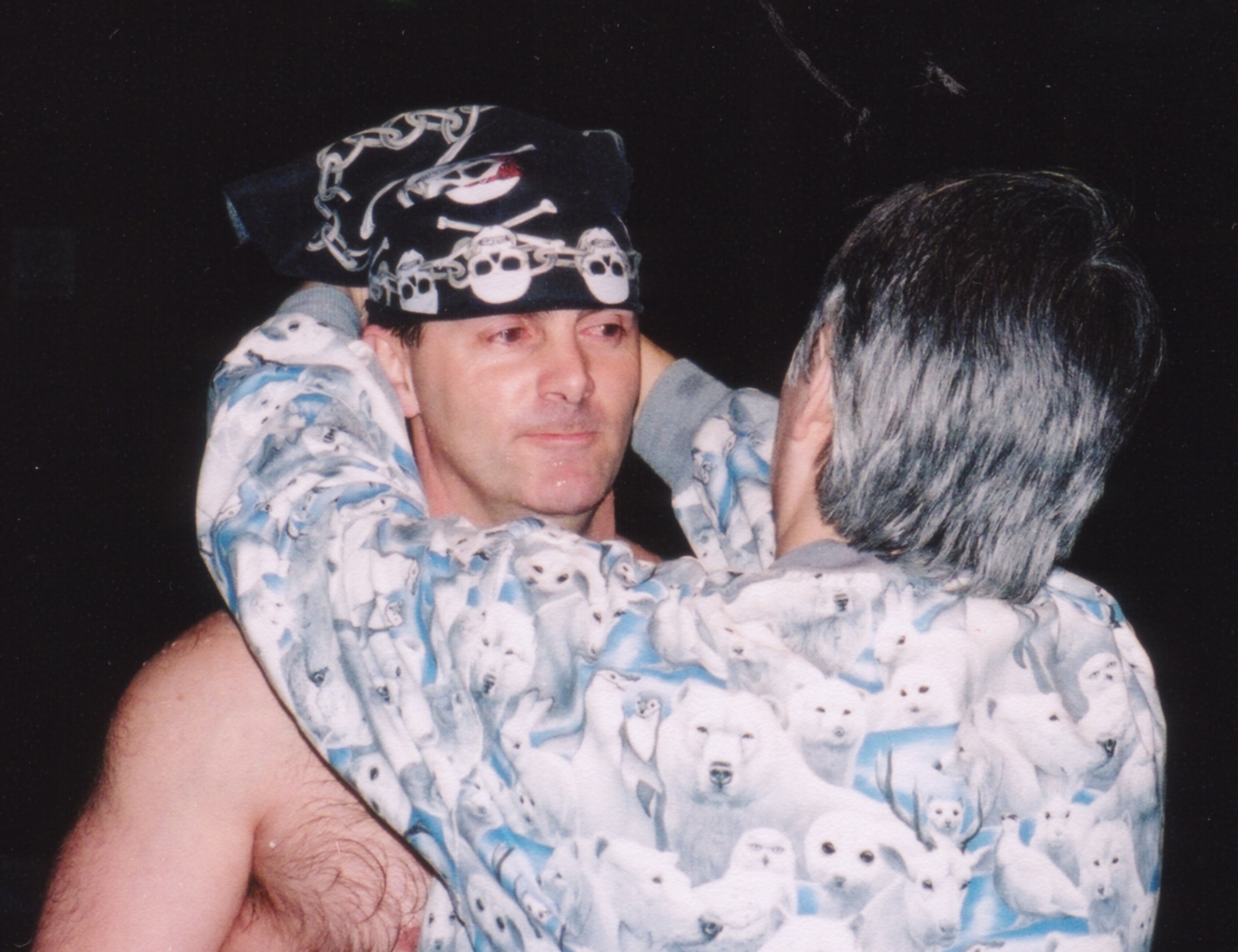 Duane receives his bandanna from first mate Kitty AKA  "Sunshine,"  the  induction took place pool side at Circus Magic  Feb. 2003.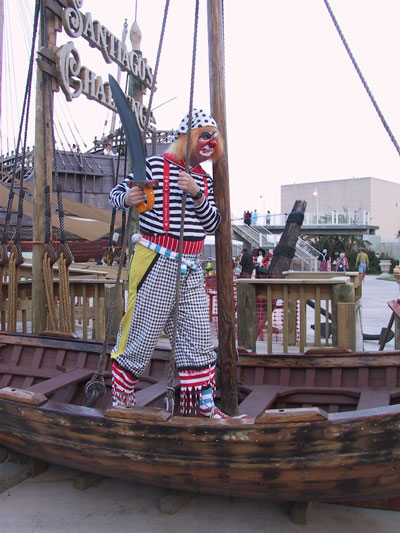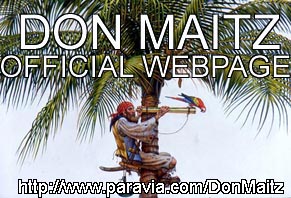 You have to see this artist web site, some of the best stuff!! Just click the photo, Maitz!